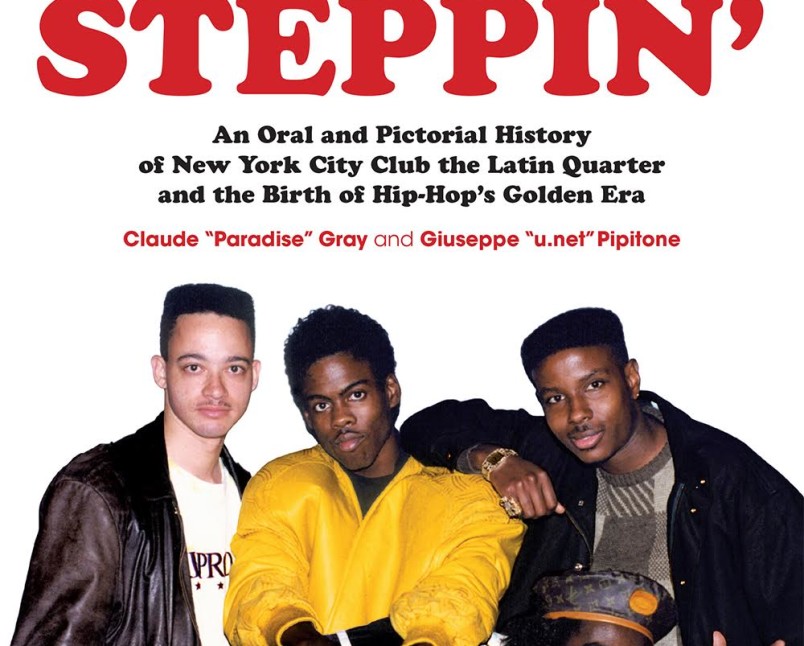 NO
HALFSTEPPIN
An Oral and Pictorial History of New York City Club the Latin Quarter and the Birth of Hip-Hop's Golden Era
In the mid-1980s, DJ duo the Awesome 2, along with hip-hop impresario Paradise Gray, helped transform Manhattan salsa club the Latin Quarter into an iconic hip-hop institution. Legends were born in that bustling Times Square club—from Stetsasonic, KRS-One, and Eric B. & Rakim to Queen Latifah, Public Enemy, and A Tribe Called Quest. Unsigned artists could drop a hot set and score a record deal—or get booed off the stage like Amateur Night at the Apollo. You could walk into the club a nobody and come out a star. A musical incubator of hip-hop's Golden Era, the Latin Quarter was also pivotal in the creation of the the Stop the Violence Movement. [READ MORE]
Henry Chalfant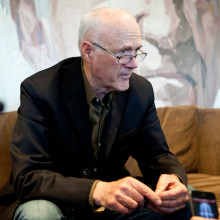 Henry Chalfant
u.net deeply personal and contextual approach to understanding the Hip Hop movement has made him one of the most knowledgeable cultural historians to write about the subject.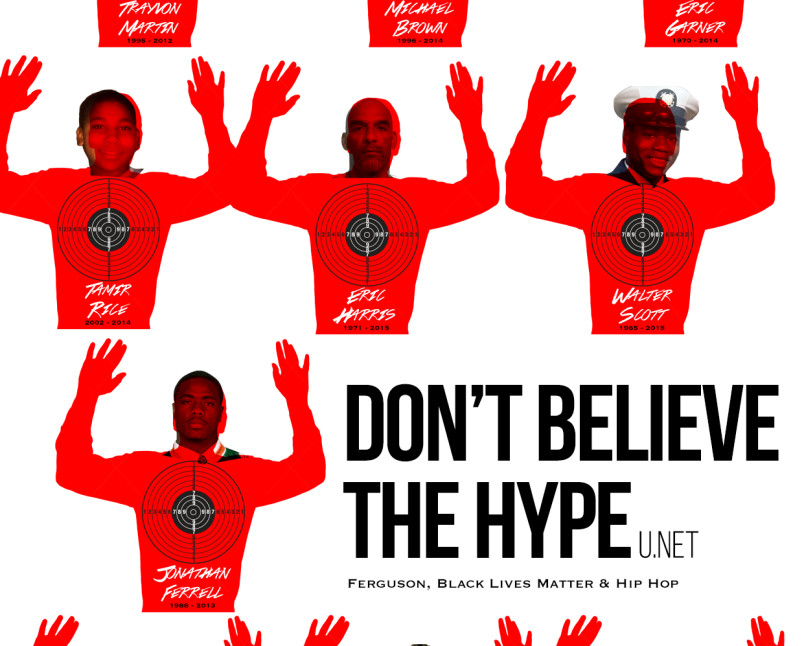 DON T BELIEVE THE
HYPE
Ferguson, Black Lives Matter & Hip Hop
Don't believe the Hype è un'istantanea sulle tensioni razziali, sulle politiche di contenimento e repressione e sulla nascita di nuove forme di attivismo di base che da qualche anno fanno ribollire di energie le strade delle comunità di colore nelle grandi metropoli statunitensi. [Leggi di più]

Featuring: Kali Akuno, Jasiri X, Tef Poe, Rob Biko Baker, Robin DG Kelley, M1 (Dead Prez), Boots Riley (The Coup), Kento.
CoverArt: Kenneth TIN KIN Hung.
Artwork: Gianluca Costantini, Paolo Gallina, Alberto Ponticelli, Sergio Gerasi, GGT, Napal Naps, Paolo Parisi, Cisco.

News
Freed Panther Sekou Odinga speaks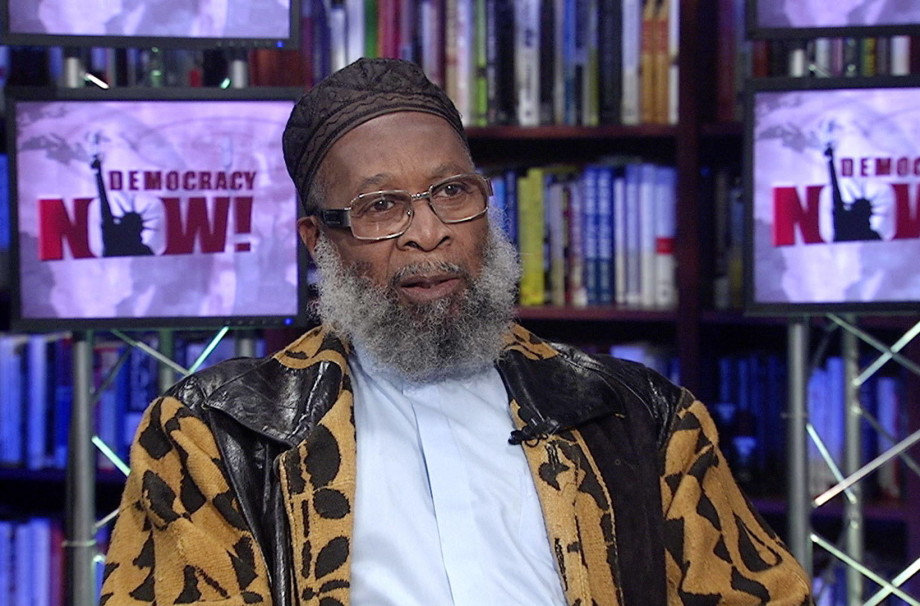 on Joining the Panthers, COINTELPRO & Assata Shakur's Escape
We spend the hour focusing on the Black Panther Party's legacy of political prisoners in the United States. Perhaps the most famous is Mumia Abu-Jamal, who has regularly been interviewed on Democracy Now! as an award-winning journalist. But there are many others. In fact, two former Black Panthers have already died in prison this year: Abdul Majid in New York [...]
More Detail
25 Years Ago, Organized Konfusion 1st album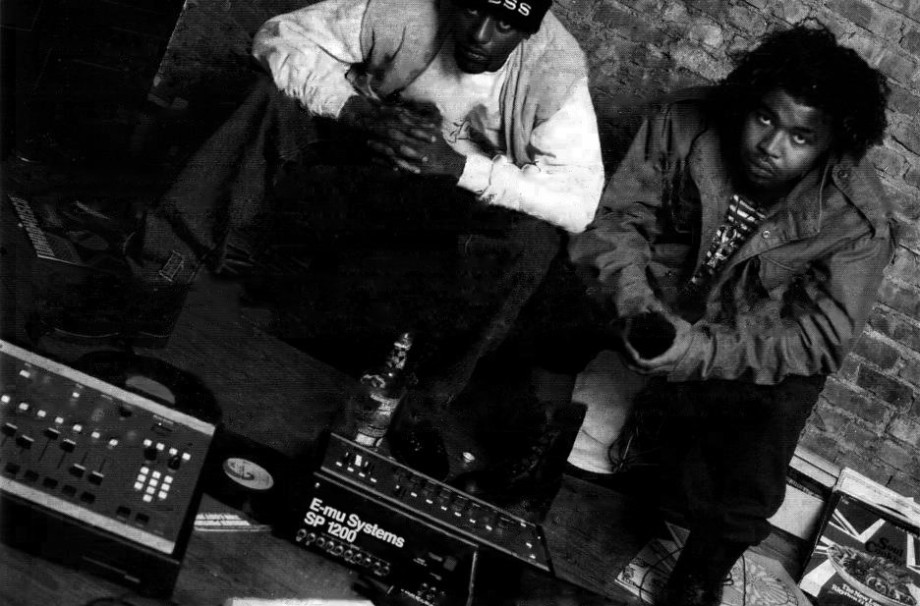 Opened our eyes on what really was going on.
During the final week of October in 1991, two MCs and producers bubbling with analytical perspectives and bursting with Hip-Hop creativity emerged as Organized Konfusion on their eponymous debut LP. Pharoahe Monch and Prince Po delivered one of the most distinctive debuts in Rap history, proving that lyrical dexterity and high-concept content weren't reserved for the veterans. At only 18 [...]
More Detail
MC
Mello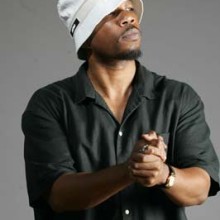 MC MellO
Hip hop is authentic. Authenticity depicts the marriage of Intention, will & action. So that which is real will forever ring true. True Word, true strength, True In Deed. For me, these words represent u.net to the fullest
Projects