Original London Style: il nuovo libro di u.net
Questo libro doveva intitolarsi originariamente Flip the Script ed esser un focus sulla scena hip hop in cinque capitali europee; successivamente il progetto si è trasformato in Unstoppable, un documentario sulle origini della scena hip hop a Londra, per poi diventare Original London Style, una storia orale su hip hop, sound system e Black British culture.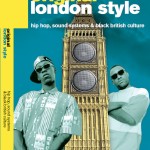 ---
ANALOG ANTHEMS – Hip Hop Icons on Polaroid Film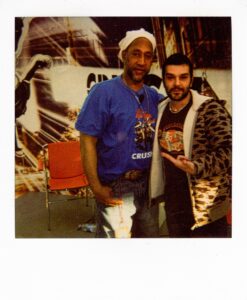 Nel corso di questi viaggi, u.net ha sempre portato con sé la macchina fotografica dei suoi genitori, una polaroid 600, un oggetto popolarissimo durante gli anni Ottanta, divenuto poi quasi un oggetto di culto. Quegli scatti realizzati durante interviste o eventi erano solo dei ricordi di quei viaggi e quelle esperienze, degli Hip Hop memorabilia da mostrare agli amici; d'altronde u.net non è un fotografo e le immagini incluse in questa selezione sono amatoriali. Ma nulla al mondo sembra avere il potere di una polaroid, quello di fermare il tempo in un singolo frame, catturando e portando alla luce le emozioni più profonde.
Hip Hop Audio History
Yes yes Y'all e It's Like that sono i podcast in cui u.net e Dj Pandaj ripercorrono la storia della cultura Hip Hop, dalle origini alla nascita della Golden Age. Verrete condotti in un viaggio in musica e parole nel Bronx degli anni Settanta, alla ricerca di quei mitici break funk, rock, disco e soul che facevano scatenare bboys e MC nelle jam, fino ad arrivare all'esplosione di questa cultura a livello internazionale. Check the Audio History Files.